Client Success Stories

"Randy Bauer and his staff of Therapists were all complete professionals the entire time of my rehab. I would recommend anyone, including my teammates, to come here to heal any injury. Every Therapist was both friendly and up to date on the latest techniques for the quickest recovery.
Skip Schumaker, St. Louis Cardinals
"I was diagnosed with Degenerative Disc Disease and was a double fusion candidate in 1997. I went to Randy Bauer instead. I lead a normal life without surgery, and I owe it all to Randy and doing the work he gives me."
Bob Lacy
"My experience at Bauer Orthopedics over the last seven years has been superb! After my Spinal and also Heart surgeries I don't know what I would have done without Randy Bauer......he is intelligent, compassionate, and always upbeat.......I tell him he has been ";my third son";! I might add, his group of physical therapists, associates, office assistants, etc. have been wonderful also.....they all add up toone great ";family";, and I feel very fortunate to be a part of them."
With Loving Admiration,
Carolyn Noonan
"Bauer PT was recommended to me very highly by my doctor. I came to Bauer with a herniated disc 5 years ago. Because of Bauer PT and their staff I did not need the surgery and was able to continue to golf 3 days per week and maintain my active lifestyle. I believe Bauer and his staff is the best in SO Cal! I continue to work out at the clinic to maintain my strength by staying on top of my physical health."
Respectfully, Phil Siegel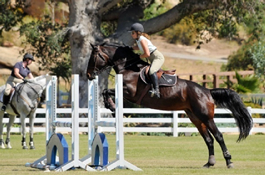 "Just a note to say that the help I received from you and your staff at Bauer Physical Therapy after breaking my foot has been a life-saverfor me and my family. My progress was just as described, and considering the injury, I was back in the saddle sooner than expected. Thank you, again, forthe personal attention and professional advice."
Rose Ann Schwary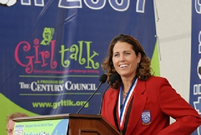 "Randy - Thanks for making me feel so young again and pushing me everyday!"
Julie Foudy, #11 Captain USA Soccer, World Cup Champion

"Thanks for keeping Methuselah in tip-top shape, Randy--Good luck always!"
Karch Kiraly, Olympic Volleyball Gold Medalist '84, '88, '96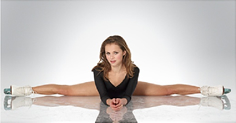 "Randy - Thank you so much! You're the best!"
Sasha Cohen, US Figure Skating Champion,
"My life revolves around being active; running, cycling, and tennis. Injuries are a part of those activities, both chronic and accidental. Randy and his staff helped me to get back to the level I was accustomed. After separating my shoulder in a cycling accident, they got me back so I could compete in tennis again. Without them, I never would have won the national championship and earned the number one national ranking in my age group.
Since then, I have remained in their on-going fitness programs to keep me fit. I am impressed with the knowledge and background of the staff. The atmosphere is very enjoyable and they continually monitor your progress to make sure you are meeting your goals. Thanks for keeping me competitive out there."
Sue Morgan, 2001 USTA National Women's Doubles Champion
"I came to Bauer Physical Therapy to rehab a hip replacement. The staff was warm, caring, knowledgeable, and professional. In a shorter than expected time, my doctor informed me that I could go back to playing golf and working out.
What better place to stay and continue my fitness program than at Bauer. I also have made lifelong friends. I would not hesitate to recommend them to anyone interested in getting the best physical therapy and fitness results possible."
Gladys Buller, Experienced Patient & Avid Golfer
"My husband and I have been coming to Bauer Physical Therapy for over 15 years, where we were referred to them from other physicians and friends. Even though we could go elsewhere for similiar treatments and therapeutic rehabilitation, we keep returning to Bauer for several reasons.
First, the staff is always cheerful, helpful, thorough, and very professional. We have never had a problem with how we have been treated.
Second, and most importantly, whenever we have had a need to go to physical therapy, we have been more than satisfied with the results.
Vic and I have referred many people over the 15 years and have never heard anyone complain!
Thanks!"
Vic and Sandy Norton
[Go Back]