Services and Programs
We are here to assist you on the path to well-being!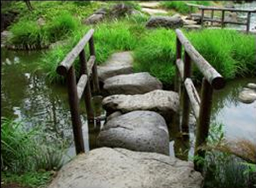 Physical Therapy and Beyond...
Bauer Physical Therapy offers a wide range of personalized and group fitness programs to accompany any activity level. Whether you are an elite athlete, recovering from an injury or just getting started, we can help you meet your goals.
It's encouraging to see progress, so we test and measure your initial fitness level; then we re-measure to see how you are progressing to your fitness goals. Ask any of our staff if you have questions about our programs. We look forward to working with you and to start making fit happens.
Personalized Fitness - $80/ month
We will test your body composition, circumference measurements, cardio test, and BMII, monthly
Personal program designed by a trainer and up-dated each month.
Unlimited use of gym facility.
Yearly Membership - $200
One on one session with a trainer.
Personalized fitness plan designed for you based on results of tests, measures, and personal goals.
Updated quarterly
Personal Training - $70/ hour
One-on-one sessions with a qualified trainer. All of our trainers have extensive backgrounds in fitness and are certified.
Shared Training (2-3 people) - $35/ hour
Share a session with someone at a similar fitness level as you.
Athlete conditioning - $35/ hour
A shared training session that is sports specific and conducted by a qualified trainer.
Group Exercise Classes - see current schedule
Wellcoaching - 1st session 1 hour - $65, Follow up sessions ½ hour $35/ hour
A collaborative process where we work with you to co-create a new balanced you. We meet one on one to build on your strengths and improve your wellness in all areas. Sessions are conducted in person or on the phone. Together we will:
Define Goals
Learn the process of change
Learn strategies to manage stress
Design your personal workout
Manage food intake
Massage - $75/ hour
We have massage therapists that specialize in deep tissue, sports massage and relaxation muscle relief.
Call to set up an appointment.
Nutritional Services Provided by Debbie Martin-James, RD
A Registered Dietitian, Debbie holds degrees in both Nutrition and Kinesiology (Exercise Science). Her specialty areas include sports nutrition, weight loss, geriatrics, and prevention/wellness. She has counseled children, teens, adults, seniors, pregnant/breastfeeding women, athletes and sports teams in various settings.
Debbie says, "There is no one right way to eat for weight loss. People gain and lose weight differently, so an individualized approach will ensure the best success.
Clients must assume responsibility for what they eat. I provide the information, tools and support necessary for people to make the healthiest food choices in any situation."